About the Guild of Master Chimney Sweeps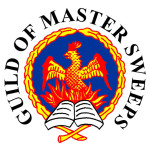 Rytons is pleased to be an Associate Member of the Guild of Master Chimney Sweeps.
The Guild of Master Chimney Sweeps was established with the goal to improve standards within the industry by introducing professional training and assessment for sweeps. It is both nationally and internationally recognised for its efforts and achievements in improving standards for both chimney sweeps and their customers.
The Guild's Promise: To improve the standards and professionalism of the UK chimney sweeping industry ensuring the longevity of the chimney sweeping profession for chimney sweeps while safeguarding both the public and trade from the risk of chimney fires and CO poisoning.
Search for a Guild Member Sweep at http://guildofmasterchimneysweeps.co.uk