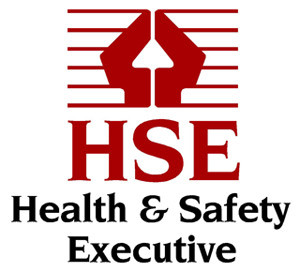 We often speak to people who want to fit a flyscreened louvre for a boiler, stove or fire.  We can't stress enough the dangers of this and here's a very sad story from Heating & Plumbing Monthly of how blocked ventilation was a contributing factor to carbon monoxide (CO) build up with fatal consequences.  Remember – keep your ventilation clear, have your boiler serviced annually and fit an audible CO alarm.
Derbyshire landlord prosecuted for carbon monoxide death
A Derbyshire landlord and prominent animal rights campaigner has been handed a suspended prison sentence for failing to maintain a faulty gas boiler that caused the death of a tenant from carbon monoxide (CO) poisoning.
Stephen Newton was found dead by friends on his 51st birthday at a property at The Brickyard, Stanley Common, near Ilkeston, on December 29, 2009.
His partner, Susan Davies, was also almost overcome by the CO fumes, but was found in time and made a full recovery. A neighbour also became ill.
Following an investigation by the Health and Safety Executive (HSE), Dr Victoria Martindale, 39, was sentenced at Derby Crown Court for breaches of gas safety laws after she failed to arrange gas safety checks to be carried out at the property over a four-year period.
An earlier court hearing heard that before renting out the property, Dr Martindale employed a letting agency to find a tenant. The agency arranged for a gas safety check to be completed before the tenants moved in. Dr Martindale decided not to employ the agency to manage the property and no further landlord gas safety checks or servicing of the gas appliances were completed after Mr Newton and his partner moved into the property in November 2005.
In May 2008, an employee of National Grid Gas visited the house to replace the gas meter. The boiler was labelled as 'immediately dangerous' due to 'fumes at open flue' and was disconnected. He left a report with Ms Davies and subsequently a letter was sent to the property addressed to the landlord, but was not passed on to Dr Martindale.
However, the boiler was not repaired and was not used throughout the following winter. The gas fire stopped working in the autumn of 2009 and the only heating in the home was a borrowed electric fire.
On October 31, 2009, Ms Davies was away from home overnight and returned to find the house warm as Mr Newton had reconnected the boiler. She suggested it should be checked but she did not think it ever was.
On the evening of December 28, 2009, the next door neighbour became unwell and was taken to hospital. A blood test showed a 22% CO content.
The next day, two friends were unable to contact Mr Newton and so went to the house where they found him dead in the sitting room and Ms Davies barely conscious and unresponsive. She was taken to hospital for treatment. Tests showed Mr Newton's blood was found to contain 61% CO. A level of 50% is enough to be fatal.
The investigation found that the boiler, which was probably installed in 1982, was producing high levels of CO, which affected both Dr Martindale's property and the houses on either side.
The court heard the incident resulted from a number of factors; the boiler was reconnected even though it was dangerous; the flue was too short and would be affected by the wind; the ventilator was fitted with fly screens that were blocked with dust and the boiler had not been serviced for a considerable period.
The heat exchanger was partially blocked with soot and there were substantial soot deposits on the draught diverter and within the flue.
Dr Victoria Martindale of The Brickyard, Stanley Common, Derbyshire, pleaded guilty to seven breaches of the Gas Safety (Installation and Use) Regulations 1998, and was given a 16-month prison sentence, suspended for two years. She was also given 200 hours community service, was fined £4,000 and was ordered to pay costs of £17,500.
Speaking after the hearing HSE Inspector Noelle Walker said: "This was a tragic incident and came very close to being a double fatality. It was a stroke of good fortune that friends came to call and Ms Davies managed to escape with her life as a result.
"Dr Martindale completely failed in her responsibilities as a landlord. She should have taken all reasonable steps to ensure the property's gas fittings and flues were checked for safety every year, maintained in a safe condition and that gas boiler was properly serviced."
"When gas does not burn properly, excess CO is produced, which is poisonous. You can't see it. You can't taste it. You can't even smell it. But CO can kill without warning in just a matter of hours."
"Landlords must have all installation, maintenance and safety checks carried out by a Gas Safe registered engineer. Tenants should not use an appliance they have reason to believe is unsafe and should never carry out any gas work themselves."
First published on Rytons Blog 20.11.2013