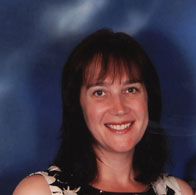 In the spring of 1988 I was just coming to the end of my college course in Office Practice when a job advertisement for a Sales Administrator was read out in a typing class.  I applied for the position, was offered the job and 25 years ago today I started my working life at Rytons.
25 years is a long time to work for the same company but, like an old friend who you've grown up with, the years just fly by.  I've seen Rytons go from having a handful of products to the hundreds available today, and it's seen me celebrate several milestone birthdays.  I've seen all the departments within Rytons grow and it's seen me get married and have a family.
For the last 20 years my job role has been marketing co-ordinator, creating Rytons brochures, prices lists and advertising material.  I love the creativity of the job but hate the deadlines!
10 random facts about me …
I learnt to tap dance when I was 24.
I always fall asleep during films (even in the cinema).
I prefer crisps over chocolate.
I've just taken up running (to burn off the crisps).
I nearly burst with pride when my son got his black belt in karate.
I have a long list of places I would like to go and things I would like to see.
I like to talk about Coronation Street as if it's real.
My daughter and I make the best banana bread in the world.
I listen to a lot of Northern Soul music (thanks to my husband) but secretly love Bon Jovi.
I hate Marmite.
Here's to the future.
Karen
First published on Rytons Blog 31.05.2013