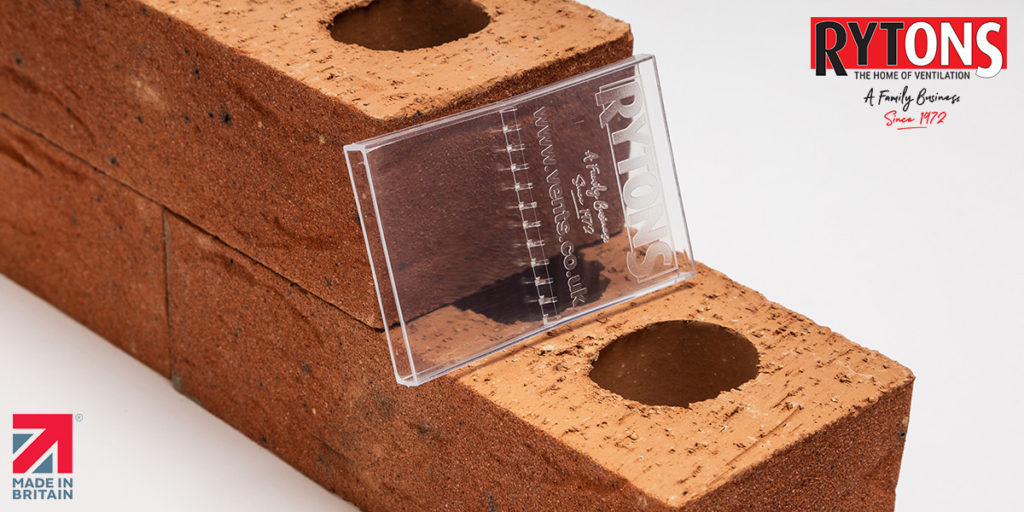 Rytons is delighted to announce that the Rytons Flyscreened Slim Vent® Minor clear (SVFMINCL) and original Slim Vent® Minor clear (SVMINCL) are now a new and improved ultra-clear!

Used in timber frame and traditional build, Rytons new ultra-clear Slim Vent® Minor are the only transparent perpend weep vents on the market and the latest products to benefit from our commitment to innovation and product development.
Following the success of Rytons ultra-clear Rytweep®, we know that many house builders and brickwork companies no longer want to buy and manage multiple colours of cavity weeps and vents.  They find working out quantity colour splits time-consuming, there's more inventory to manage on site, and there is often waste.  Using Rytons ultra-clear Slim Vent® Minor, the need for colour-matching is eliminated as they blend perfectly with any colour of brickwork or mortar, allowing every finish to have the same cavity weep vents which saves time, money, and waste.
Rytons Slim Vent® Minor is an open-faced cavity weep vent.  This allows maximum airflow and prevents clogging by paint and airborne debris, which could impair the performance, and have a detrimental effect on the building.
For prices, stockists or further information call our sales office on 01536 511874.  Alternatively, email admin@rytons.com with your request.

Rytons is proud to be a family run business and British manufacturer since 1972