Regulations: Background Ventilation in Northern Ireland
The provision of background ventilation via through-wall ventilators and window trickle ventilators is a cost-effective, non-mechanical means of introducing fresh outside air into habitable rooms.  Easy to operate and fully controllable, natural background ventilators dilute and remove airborne pollutants (including odours) from rooms and control moisture to reduce the risk of mould growths which can be a health hazard to the occupants.
Extracts from Building Regulations (Northern Ireland) Technical Booklet K, Ventilation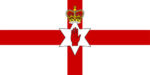 Background ventilators and intermittent extract fans (System 1)
Background ventilators should be located in all rooms with external walls.  Once the total requirement has been calculated, at least 5000mm² equivalent area is required in each habitable room and 2500mm² equivalent area is required in each wet room.
Promote cross-ventilation with background ventilation of a similar area on each façade, where possible.
Position background ventilators at least 1.7m above floor level to reduce draughts but still be accessible by the occupant.  Note: Background ventilators should normally be left open.
Make a System 1 calculation:
Total Floor Area (m2):
Dwelling Type:
Single-storey located up to and including the fourth storey above ground level
Multi-storey, and single-storey located more than four storeys above ground level
No. of Bedrooms:
Design Air Permeability:
Type A: Any design air permeability
Type B: Design air permeability leakier than 5m3/h.m2 at 50 Pa
Facades:
Single facade (one exposed facade only)
Multiple facades (two or more exposed facades)

Results
Continuous mechanical extract (System 3)
For any design air permeability, controllable background ventilators with a minimum equivalent area of 2500mm², should be fitted in each room (excluding rooms from which air is extracted).  Where the designed air permeability is greater than 5m³/(h.m2) at 50 Pa background ventilators are not necessary, but refer to the cautionary advice in the full document.
Rytons Background Ventilation Range
Achieve compliant background ventilation in habitable rooms with Rytons controllable through-wall background ventilators or a combination of window trickle vents and through-wall sets.  We are always happy to assist you with ventilation calculations and product selection; call our technical sales office on 01536 511874 for advice.

Rytons is proud to be a family run business and British manufacturer since 1972