Regulations: Background Ventilation in Scotland
The provision of background ventilation via through-wall ventilators and window trickle ventilators is a cost-effective, non-mechanical means of introducing fresh outside air into habitable rooms (apartments).  Easy to operate and fully controllable, natural background ventilators dilute and remove airborne pollutants (including odours) from rooms and control moisture to reduce the risk of mould growths which can be a health hazard to the occupants.
Extracts from The Building (Scotland) Regulations Technical Handbook – Domestic
Mandatory Standard 3.14 Ventilation
For detailed guidance, refer to the full standard here.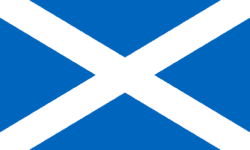 Natural ventilation (with intermittent mechanical extract)
The guidance is only for less airtight dwellings i.e. dwellings where fabric infiltration rate is 5m³/(h.m²) @ 50 Pa and above.
Apartment means a room in a dwelling not used solely as a kitchen, store or utility room.
Ventilation should be to the outside air.  The minimum total equivalent area of background ventilators required in each room is given in the table below.
Promote cross-ventilation with background ventilation of a similar area on each façade, where possible.  For dwellings with a single aspect or an internal kitchen, seek specialist design advice as the guidance below may not provide sufficient ventilation.
Position background ventilators at least 1.75m above floor level to reduce draughts but still be accessible by the occupant.  Note: Background ventilators should normally be left open.
Background ventilators for continuous mechanical extract ventilation
Where continuous mechanical extract ventilation is used, provide a minimum equivalent area of 4,000mm² for each apartment (excluding rooms with continuous mechanical extract).  Note: Where a kitchen is within the same space as an apartment (e.g. living room/dining room), seek specialist design advice.
Rytons Background Ventilation Range
Achieve compliant background ventilation in habitable rooms with Rytons controllable through-wall background ventilators or a combination of window trickle vents and through-wall sets.  We are always happy to assist you with ventilation calculations and product selection; call our technical sales office on 01536 511874 for advice.

Rytons is proud to be a family run business and British manufacturer since 1972