Here are some of the interesting projects and places Rytons has supplied products to.
Bufori Motor Car Company, Malaysia
Rytons Aluminium Door Ventilator (LV262ALU) was exported to this luxury car company in Kuala Lumpur.  September 2021.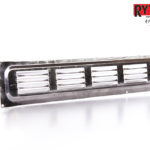 Isle of Rum
Rytons LookRyt AirCore Terracotta (AC10LPTC) supplied to Carbon Dynamic a leading manufacturer of sustainable timer modular buildings for their project on the Isle of Rum, Inner Hebrides.  May 2019.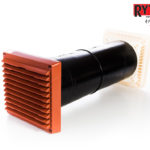 Liverpool FC
Rytons Rytweep Clear (RYTWECL) supplied for use on Liverpool FC's fantastic new training facilities for players, staff and the development of future stars.  April 2019.
Houses of Parliament, London
Rytons 12×12 Aluminium Louvre Ventilator (LV1212AL) supplied for use on the stairwell fireproofing project, part of ongoing works being carried out at the Houses of Parliament.  January 2019.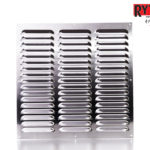 Mill Conversion, Dundee
Rytons 6×3 Louvre Ventilator with Flyscreen (LV25F) supplied to Staybridge Hotel in Dundee, a disused mill converted into a modern hotel.  January 2019.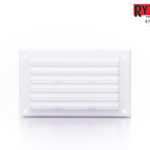 Lodore Falls Hotel & Spa
Rytons Rytweep and Rytweep Tube supplied to Lodore Falls Hotel & Spa, a luxury 4-star hotel on the shores of Derwentwater in the Lake District.  October 2017.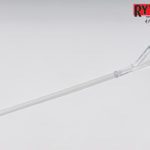 Super Yacht Ilona
Rytons 9×3 Aluminium Louvre Ventilator (LV93ALUM) supplied for use during the refit of the luxury motor yacht Ilona in Germany.  February 2018.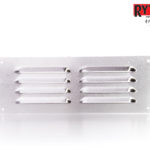 Bonus Arena, Hull
Rytons Flyscreened Slim Vent Minor (SVFMIN) in grey supplied as part of the construction of Bonus Arena, a state-of-the-art music and events complex in Hull.  June 2017.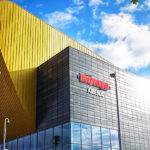 National Museum of Qatar
288no Rytons High Rise Super Acoustic Controllable LookRyt AirCore (AAH125HP) in buff/sand jetted out to the new $434 million dollar National Museum of Qatar which opens in March 2019.  A building of impressive design that has been our honour to supply Rytons popular acoustics to.  November 2018.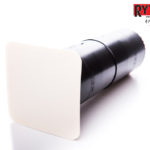 Social Shelters
Rytons 9×9 Louvre Ventilator with Flyscreen (LV205F) supplied to Pallet Shelters, Washington State, USA, a company creating safe and dignified shelters for the homeless and those affected by natural disasters.  January 2019.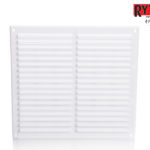 Buxton Crescent Restoration
Rytons Rytweep Tube (RYTWTUBE) supplied for use on a restoration project at Buxton Crescent in the spa town of Buxton, Derbyshire.  June 2017.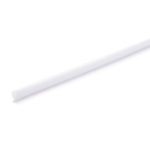 Besozzo, Italy
We regularly send orders of Rytons 9×3 Hit & Miss Ventilator (HM43F) to a company in Besozzo, Italy.