AC5LP - Rytons 125mm AirCore® LookRyt® Louvre Panel
AC5LP – Rytons 125mm AirCore® LookRyt® Louvre Panel
General Details
Quote Request
Related Products
General Details
AC5LP – Rytons 125mm AirCore LookRyt Louvre Panel
Fixed open internal louvre panel for boiler, stove and fire ventilation.
Face plate may be painted or wallpapered to match room décor.
Unique LookRyt grille design disperses air evenly into the room.
Fixing screws available (AC-SCREWPACK).
Patent No. GB 2490138.
12,000mm² (120cm²) per unit.
172mm L x 172mm H with a 122mm Dia. male spigot.
Magnolia (may be painted or wallpapered to match décor).
Align and screw the LookRyt backplate to the wall through the corner fixing points. When happy with the positioning of the backplate, push fit the face plate on to finish. Paint or wallpaper the face plate to match the room décor.

Rytons is proud to be a family run business and British manufacturer since 1972.
Related Products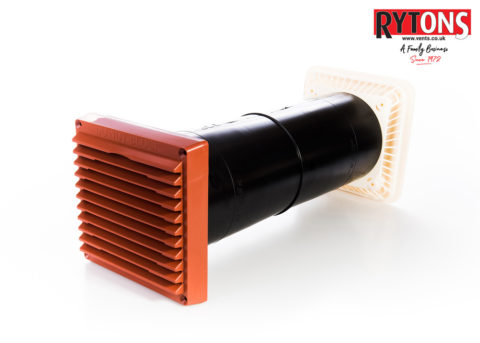 44 dB (Dn,e,w).
7,400mm² (74cm²) Equivalent Area