TAL9CWL Rytons 9x9 Cowled Acoustic AirLiner® Set with Louvre Ventilator
TAL9CWL Rytons 9×9 Cowled Acoustic AirLiner® Set with Louvre Ventilator
40 dB (Dn,e,w)
12,200mm² (122cm²) Equivalent Area
General Details
BRE Test Report
Quote Request
Related Products
General Details
TAL9CWL Rytons 9×9 Cowled Acoustic AirLiner Set with Louvre Ventilator
Telescopic cavity liner set with external cowl for ventilating boilers, stoves and fires.
Use in noisy areas to reduce the amount of noise entering the building for a more peaceful environment.
Contains a system of internal baffles to reduce light and draughts.
Cowl protects against excessive weather conditions and alleviates air blasts.
Finished with a fixed open louvre ventilator internally.
External water baffles prevent transfer of water across the cavity.
Cowl, air brick and louvre grille U.V. stabilised to slow down the effects of sunlight.
HETAS approved for use with solid fuel appliances.
Sound Reduction & Equivalent Area:
Sound reduced by 40 dB (Dn,e,w) (tested by BRE Acoustics).
12,200mm² (122cm²) equivalent area (tested to BS EN 13141-1:2004 and independently verified by the BRE).
Cowl: 274mm L x 235mm H x 103mm D.
Acoustic AirLiner: 220mm W x 207mm H, extends from 250mm to 404mm L (including air brick) (see image gallery).
Louvre grille: 271mm L x 247mm H.
Buff/Sand: TAL9BSCWL.
Terracotta: TAL9TCCWL.
White: TAL9WHCWL.
White louvre grille.
Cowl and louvre grille: U.V. stabilised high impact polystyrene.
Multifix Air Brick: U.V. stabilised polypropylene.
Acoustic AirLiner: Polypropylene containing sound absorbent foam panels.
Acoustic AirLiner contains recycled plastic.
Foam fire performance: DIN 4102 B1; UL94 94 V-0 & 94 HF-1; NFP 92-501 M1; FAR 25.853 (a) Pass; ASTM E 662-83 Pass; ATS 1000.001 Pass; Building Regulations Class '0'.
No special fixing required. Build in the cavity liner with fitted air brick as work proceeds. Extend the telescopic sleeve as necessary. Fasten the cowl to the brickwork. Fasten the louvre ventilator internally.
Box quantity: 1 set.
Box size: 27.5cm W x 28.5cm H x 27cm D.
Box weight: 1.8kg.
Measurement of airborne sound insulation was made in accordance with BS EN 20140-10: 1992.
Single number quantities were calculated in accordance with BS EN ISO 717-1:1997.
Equivalent area tested to BS EN 13141-1:2004 and independently verified by the BRE.
Also refer to: The Building Regulations, Approved Document J,
The Building (Scotland) Regulations, Mandatory Standard 3.21,
The Building Regulations (Northern Ireland), Technical Booklet L,
British Standard BS 5440-2,
British Standard BS 5871-3 (decorative fuel effect gas fires).
Will the vent reduce sound from inside to outside as well as from outside to inside? The BRE has advised us that it's reasonable to assume that 'reciprocity' applies to the vents. That is, the third octave values for sound reduction index are the same in both directions (out to in and in to out).

Rytons is proud to be a family run business and British manufacturer since 1972.
Related Products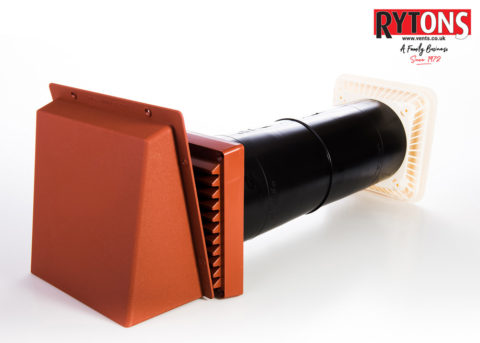 45 dB (Dn,e,w).
7,200mm² (72cm²) Equivalent Area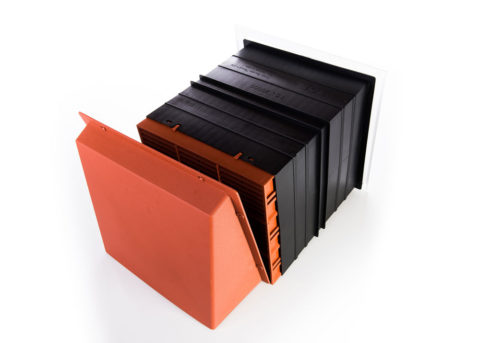 24,000mm² (240cm²) Equivalent Area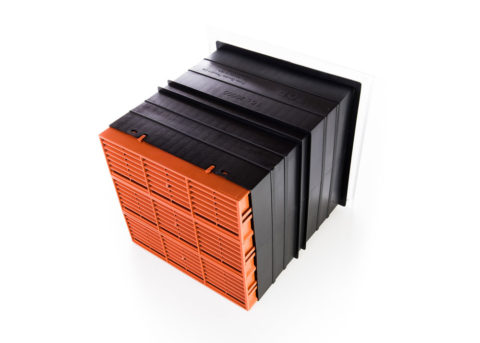 38 dB (Dn,e,w)
13,100mm² (131cm²) Equivalent Area