TCL20CWL - Rytons 9x9 Cowled Ventilation Set with Louvre Ventilator
TCL20CWL – Rytons 9×9 Cowled Ventilation Set with Louvre Ventilator
24,000mm² (240cm²) Equivalent Area
General Details
Related Products
General Details
TCL20CWL – Rytons 9×9 Cowled Ventilation Set with Louvre Ventilator
Telescopic cavity liner set with external cowl for ventilating boilers, stoves and fires.
Cowl protects against excessive weather conditions and alleviates air blasts through the cavity.
Contains a system of internal baffles to reduce light and draughts.
Finished with a fixed open louvre ventilator internally.
External water baffles prevent transfer of water across the cavity.
Cowl, air brick and louvre grille U.V. stabilised to slow down the effects of sunlight.
HETAS approved for use with solid fuel appliances.
PLEASE NOTE: This item is a plastic component and therefore not suitable for use within the external walls of high-rise buildings requiring non-combustible materials, i.e. those 18m high or more complying to Regulation 7(2) and Approved Document B, and those 11m high or more complying to 2.7 of Building (Scotland) technical handbook 2019.  For compliant alternatives, which includes our tailor-made design service, see Rytons A1 Fire-rated Ventilation Range.
24,000mm² (240cm²) per set (tested to BS EN 13141-1:2004 and independently verified by the BRE).
Cowl: 274mm L x 235mm H x 103mm D.
AirLiner sleeve: 220mm W x 207mm H, extends from 250mm to 404mm L (including air brick) (see image gallery).
Louvre grille: 271mm L x 247mm H.
Terracotta: TCL20TCWL.
Buff/Sand: TCL20BCWL.
White: TCL20WCWL.
White louvre grille.
Cowl and louvre grille: U.V. stabilised high impact polystyrene.
Multifix Air Brick: U.V. stabilised polypropylene.
AirLiner sleeve: Polypropylene.
AirLiner sleeve contains recycled plastic.
Box quantity: 1 set.
Box size: 27.5cm W x 28.5cm H x 27cm D.
Box weight: 1.58kg.
Equivalent area tested to BS EN 13141-1:2004 and independently verified by the BRE.
Also refer to: The Building Regulations, Approved Document J,
The Building (Scotland) Regulations, Mandatory Standard 3.21,
The Building Regulations (Northern Ireland), Technical Booklet L,
British Standard BS 5440-2,
British Standard BS 5871-3 (decorative fuel effect gas fires).
Related Products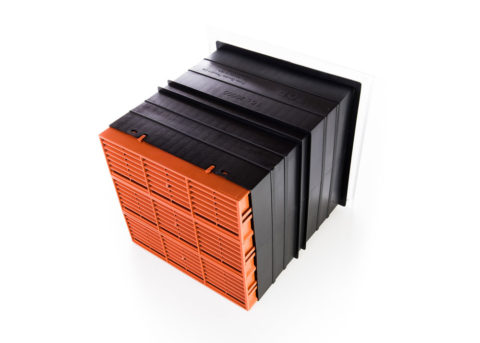 26,500mm² (265cm²) Equivalent Area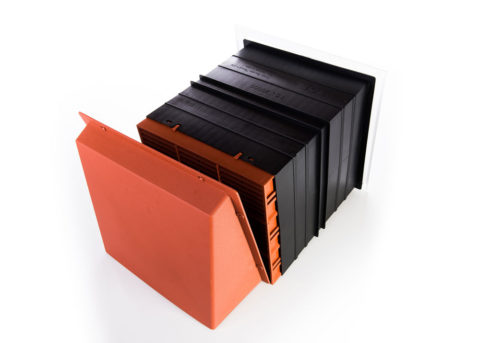 40 dB (Dn,e,w)
12,200mm² (122cm²) Equivalent Area