Weep hole ducts are a staple requirement of any brick build, from houses to multi-storey apartment projects.  Every year millions of Rytons concealed Rytweep® are used by house builders, bricklayers and contractors nationwide, making them an industry favourite.  But with ALL plastic weeps banned from use in relevant multi-storey buildings 18m high or more (11m in Scotland), it's vital to have the right Rytweep® for the job …
Plastic vs. A1 Fire-rated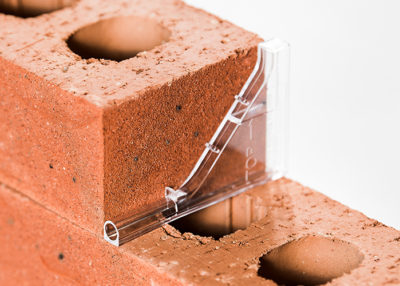 Concealed cavity weep hole duct design.
Made of high impact plastic.
Use in house building, low-rise and mid-rise developments.
Remember, the use of ANY plastic weeps is banned in
relevant multi-storey buildings.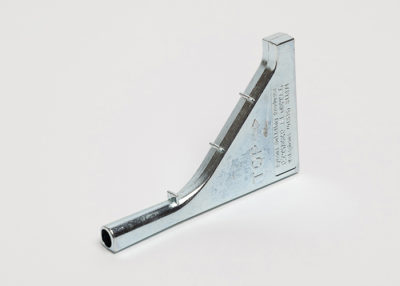 Concealed cavity weep hole duct design.
A1 fire-rated.
Non-combustible (no contribution to fire).
Suitable for use in multi-storey buildings of any height.
Read more about the ban on plastic components in the external walls of multi-storey buildings here.
For further information, a sample, prices, or a stockist, email admin@rytons.com or call 01536 511874.
Rytons Rytweep® and Rytons A1® Fire-rated Rytweep® are the registered design of Rytons Building Products Ltd.

Rytons is proud to be a family run business and British manufacturer since 1972.